OUR ELEGANT, LOW-RISE buildings at 35 Church St. and 80 Front St. E. include 306 units ranging from studio and one-bedroom to two-storey penthouse suites.
WELCOME TO MARKET SQUARE! Enjoy the ease of condo living in some of the most spacious units anywhere in the city. Just steps from heritage sites like the St. Lawrence Market, a few minutes' walk gets you to Toronto's business core or the Distillery District. Discover the best of urban living within our vibrant professional community, just minutes from shops, restaurants, theaters, schools and more.
​
MARKET SQUARE WALK SCORE 100 OUT OF 100! based on www.walkscore.com. Got daily errands? It's all here, no car required! Market Square is a walker's paradise with an abundance of amenities close-at-hand including banks, restaurants, parks, schools (college, university), daycare, grocery stores, hospitals, pharmacies, retail, spas, hotels, theaters, art galleries, Doctors, Dentists, and public transit.
​
With suites up to 50% larger than similar units in other condo complexes, experience spacious living right in the heart of the city. Barbecue on our rooftop gardens, socialize in our inner courtyard, and get fit using our pool, gym and squash court.
001
002
003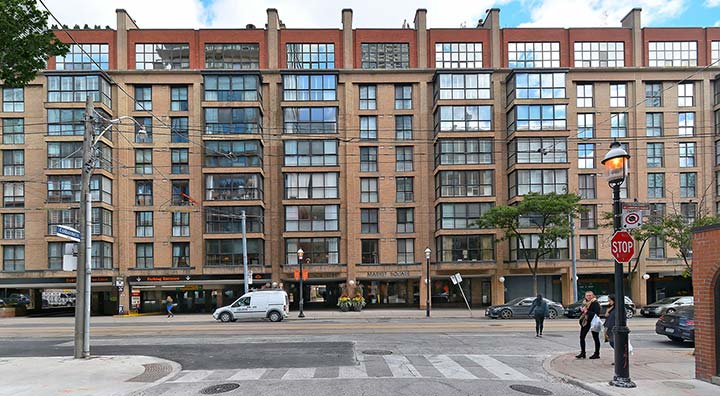 004
005
006
008
016
014
015
072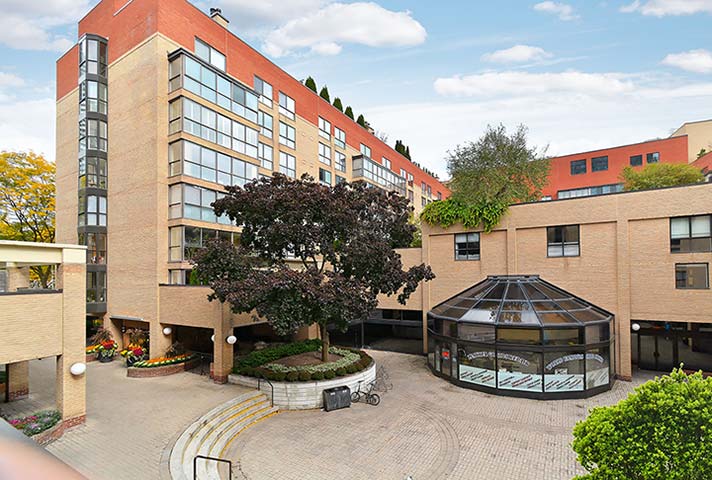 071
069
070
053
051
050
049
052
048
Clubs

Book​

Bridge

Mah Jong

Mommies
​
Social Club

Events​ (outings, dances, crepes, music)

Fundraisers
​
​
​
Barbecues All Year Long on Upper Patios
​
Semi-Annual Parties in the Inner Courtyard
​
Hobby Room Equipped with Power Tools
WHEN YOU LIVE right across the street from the St. Lawrence Market, you're in one of the most exciting neighbourhoods in the city. Toronto's culture and history, with an array of cafes, pubs, patios, shops, theatres, and parks, swirl about you.
With a Walk Score of 100/100, it is considered a Walker's Paradise according to the international walkability index, a convenient place to live where daily errands do not require a car.
​
EACH SEASON BRINGS its own pleasures to Market Square and the St. Lawrence area.
Click a season to see a selection of exciting festivals and activities for you and your family to enjoy in our neighbourhood.
104

102

094

095

093

103

099

100

098

097

096

092

086

085

081

075

084

082

089

088

108

109

107

106

105
The staff here are so friendly, caring, and have been here for a long time. They are great with the kids, and look out for everyone. There is a swimming pool where people gather with their kids, a rooftop deck with basketball and hockey nets (even an ice rink in the winters!) It's a great family environment and there's a real sense of community inside our building, which is unusual in the downtown core
- Claire Trepanier (16 year resident), Brad McLellan (30 year resident) and son, Matthew
everything you need — is here. The gym, the pool, the book exchange library, social meeting places like the barbecue decks. The quality of the facilities here is as good or better than anywhere else we've been
- Charlene & Dale Stanway, 7 year residents